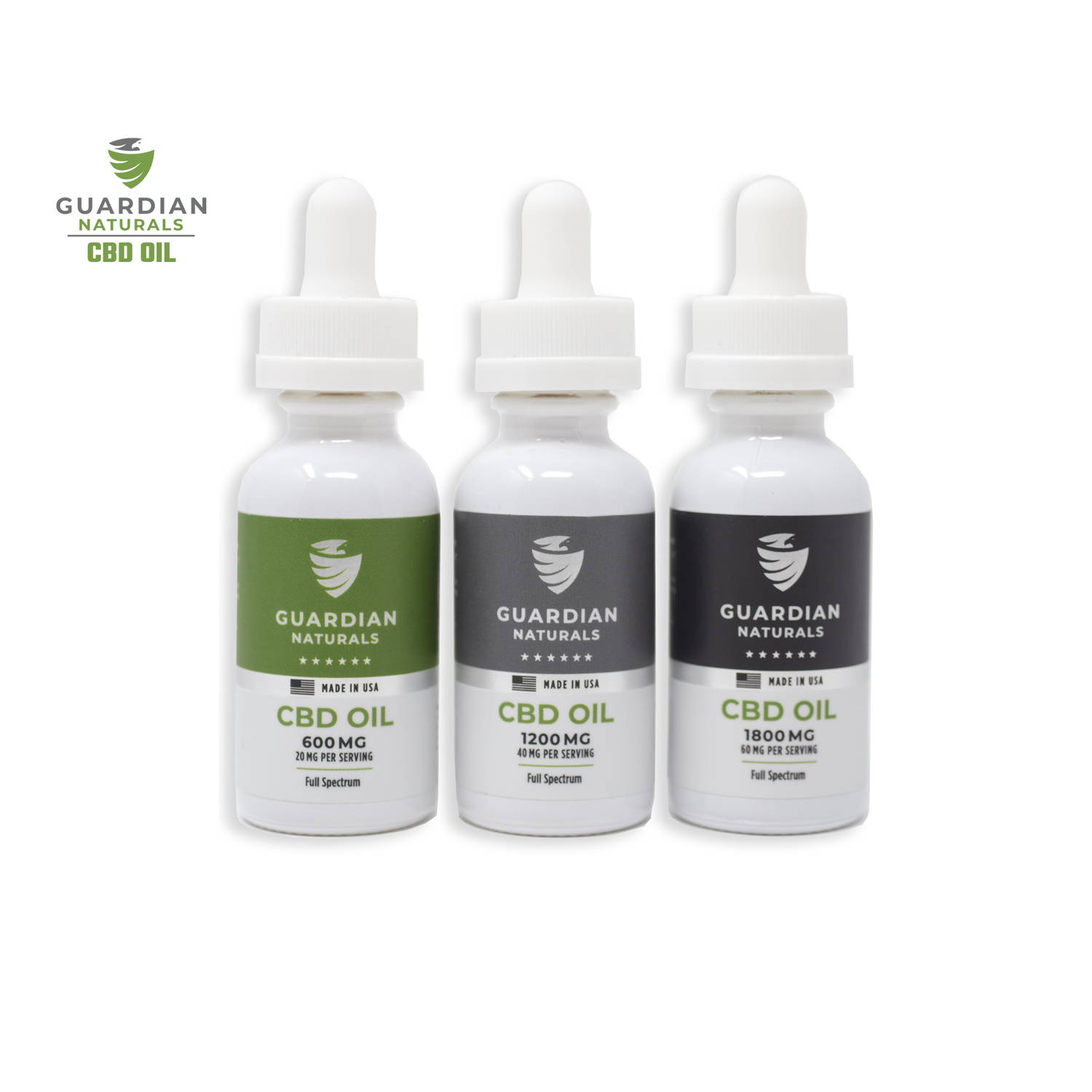 Our CBD oil is a whole-plant extract containing the full spectrum of naturally occurring cannabinoids and terpenes from our 100% USA grown hemp. These components combine with body systems to help promote the holistic "Entourage Effect". The only other ingredients in this ultra-pure formula include Organic Coconut Oil, Organic Turmeric, Organic Ginger and Organic Peppermint. In addition having their own health benefits, these ingredients combine to give our oils a pleasing taste and feel.
---
Our CBD Tactical Cream uses the purest grade of 99%+ CBD Crystalized Isolate which is lab verified for purity and guaranteed to contain ZERO THC. Conveniently packaged in our easy-to-use, ZERO WASTE, airless pump dispenser, our Tactical CBD cream offers some of the highest concentrations on the planet. Up to 8x the amount of other topicals in the market. This is serious stuff for serious results.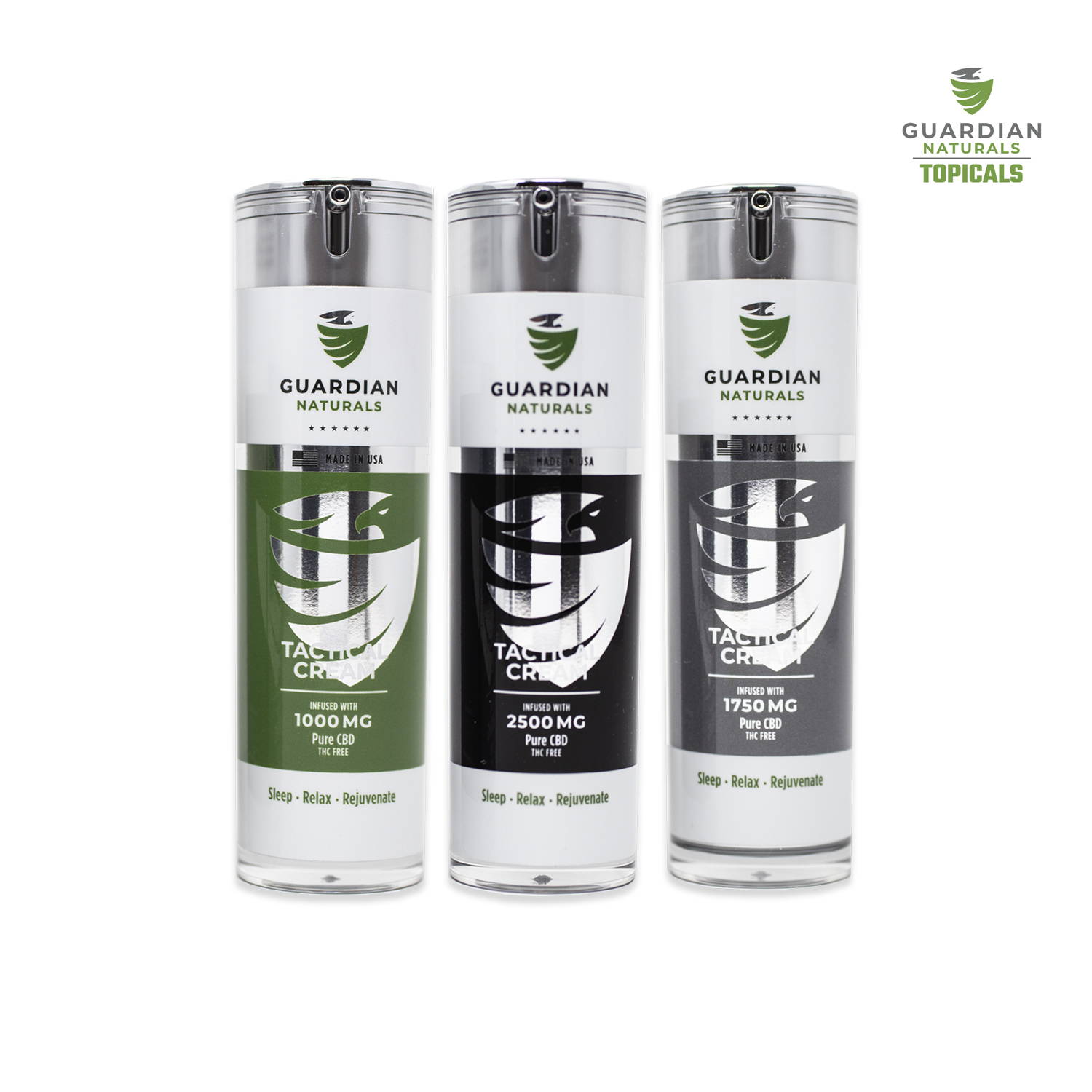 ---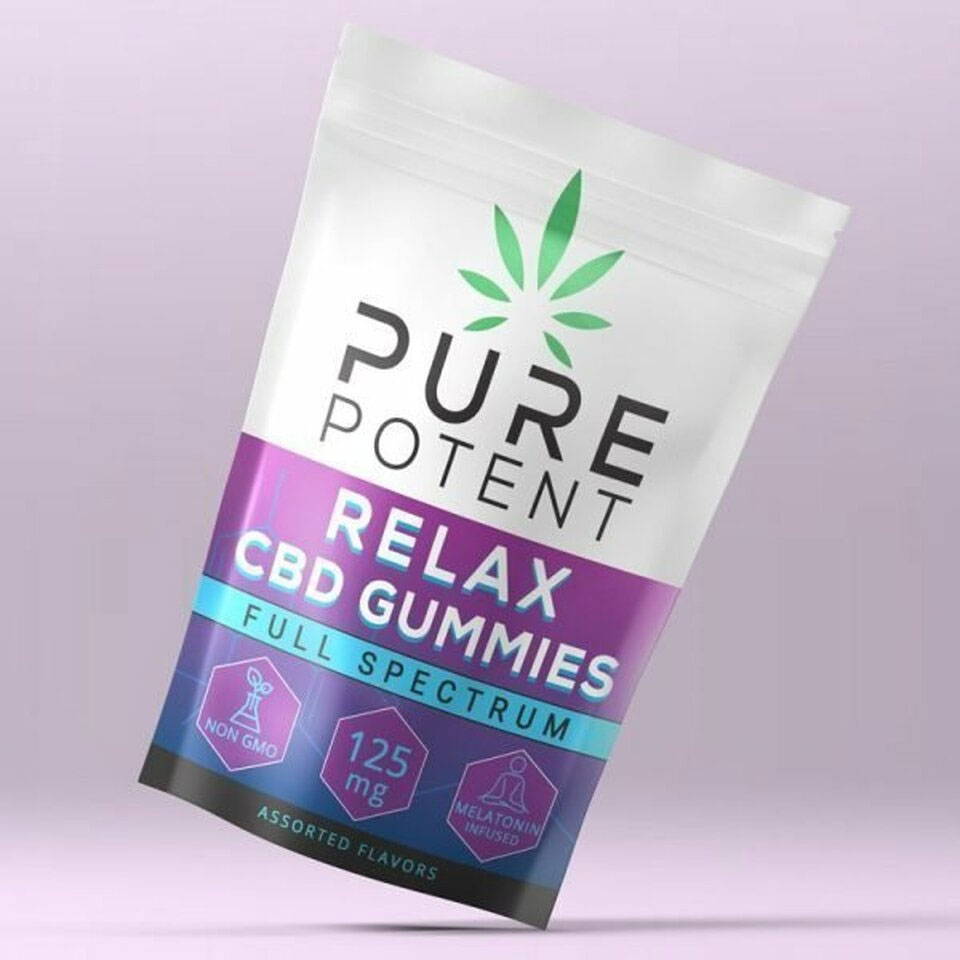 Pure Potent Organic CBD Gummies
Pure Potent CBD gummies provide you with the many manifold benefits of phytocannabinoid hemp extracts. These gummies are an all natural product that conform to your highest expectation regarding integrity, quality and safety. Our Gummies come in assorted flavors and are perfect for starting or ending your day. Whatever your needs are, we have a CBD Gummy product to help you. Shop our Gummys to learn more.
Pure Potent's premium organic CBD Hemp Flower has been expertly crafted and grown domestically in the U.S.A. Our full spectrum hemp flower is rich in CBD and terpenes. Our terpenes give off an amazing aroma and taste great. Our Farms are NOFA organic certified and much care goes into ensuring top shelf quality. We hand pick main colas during harvest and slowly hang dry to cure. Inhaling CBD Hemp Flower is fast-acting and effective with regards to the absorption rate and bio-availability. We believe CBD hemp to be cleaner and more potent then nicotine tobacco. Our strains have a diverse cannabinoid profile that lets you experience the synergy of full spectrum.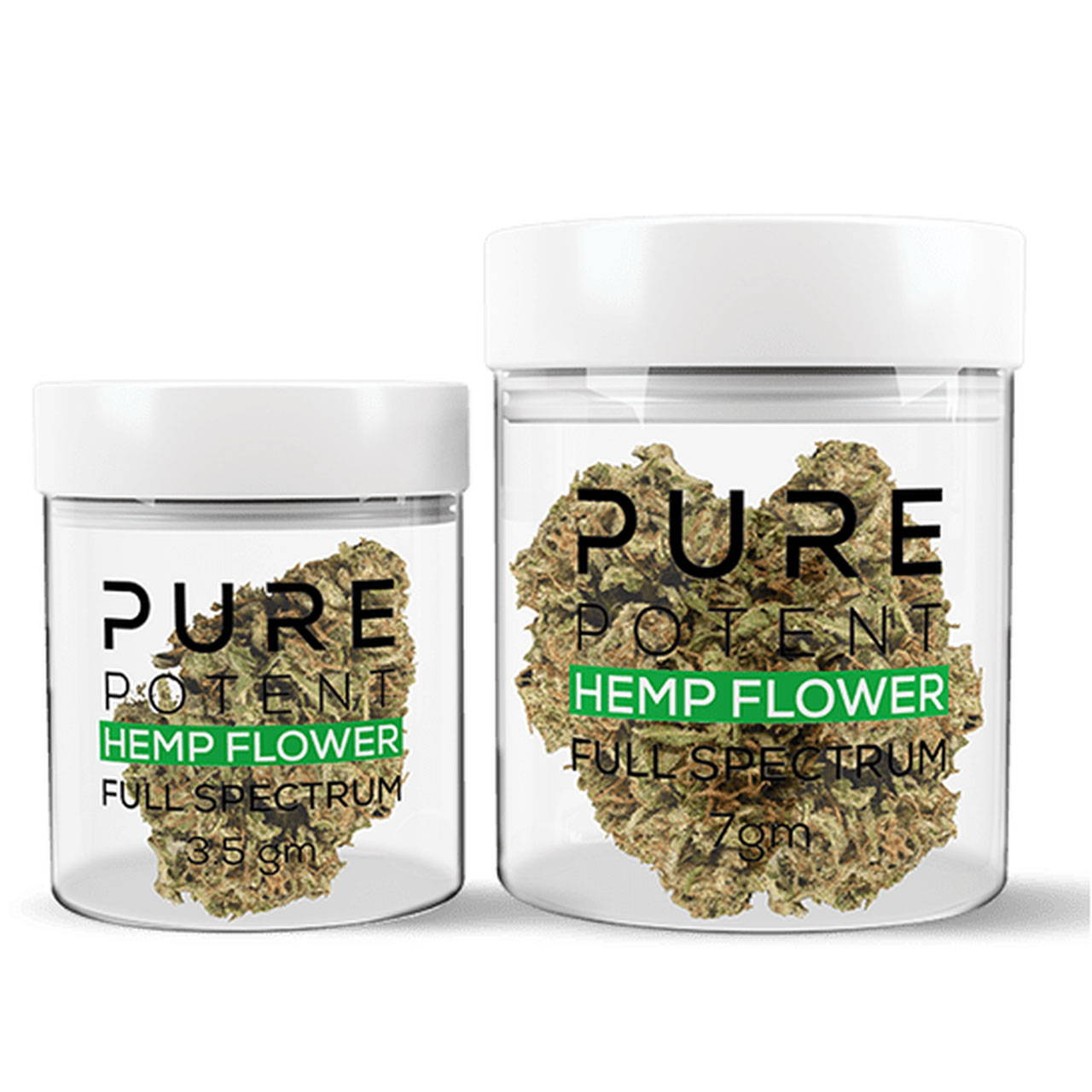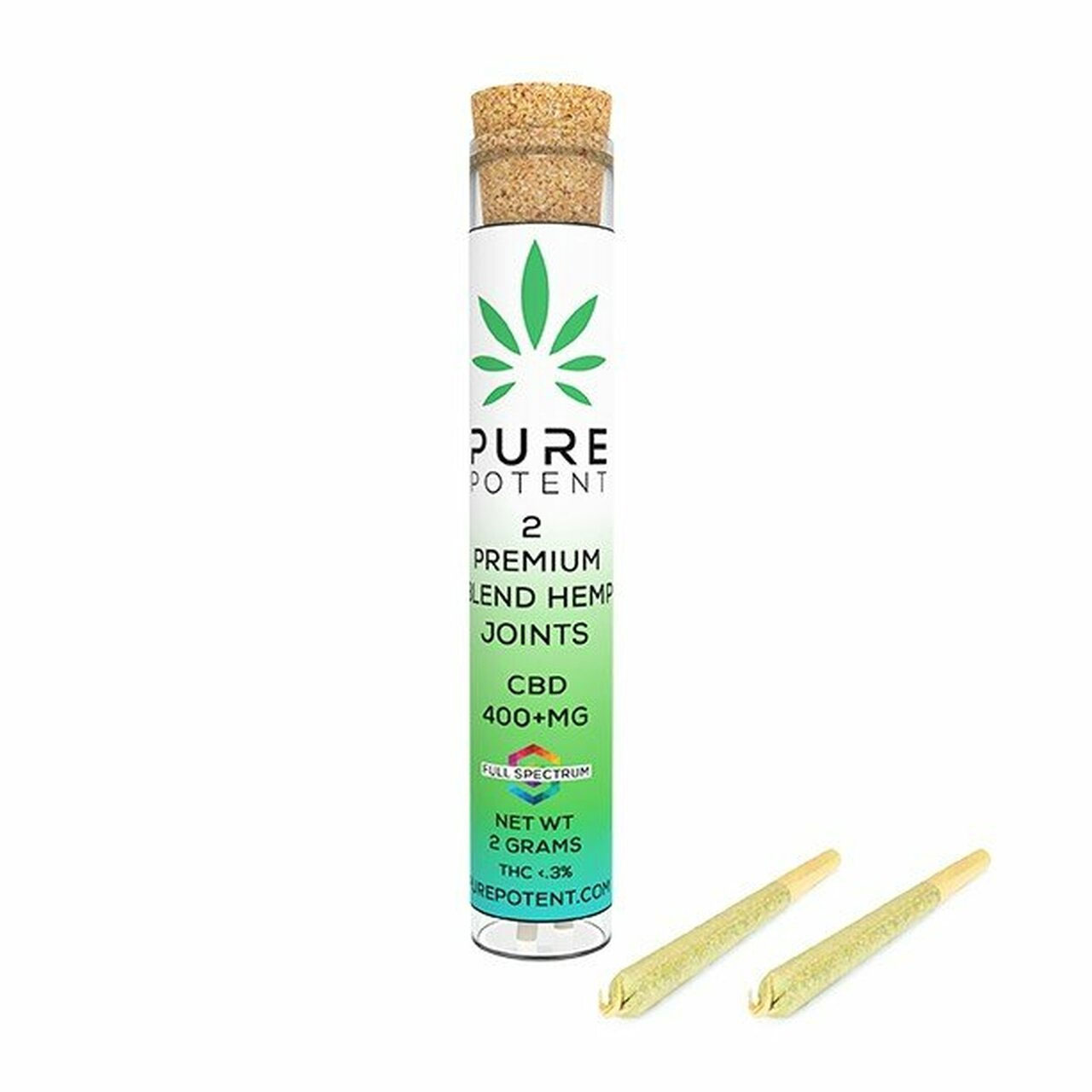 Premium CBD Hemp Pre-Rolls
Our Premium Hemp Pre-Rolls are a blend of 3 strains of organic certified CBD flower. Which is highly potent in cannabinoids and rich in terpenes. As a result, this blend has a complex hybrid profile. Very uplifting and cerebral but in the background exists a strong sense of body relaxation. A sweet, smooth and full-bodied smoking experience. Pure Potent only cultivates on organic river bottom soil and uses filtered mountain spring water along with organic fertilizers. The use of pesticides and herbicides are strictly forbidden, and we also have no worries of any cross contamination from neighboring properties. Enjoy 2 perfectly rolled joints of artisan flower in convenient carrying tube. A natural alternative to chemically laced tobacco. Quit smoking cigarettes now and unlock the synergy full spectrum CBD hemp flower.
SUBSCRIBE TO OUR NEWSLETTER
Receive our latest weekly releases, offers, guides and more.